About me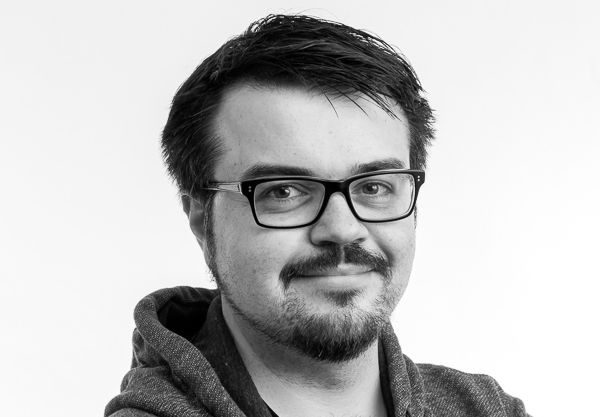 Hello! I'm Martin, a Project Manager / Producer, Technical Director & Artist and Post-Production & VR Supervisor for Audiovisual Productions, focusing on Media Exhibitions, Virtual Reality/360°, Visual Effects and Animation. I'm based in Berlin as a Freelancer and also work remotely.
I worked for Clients and Brands like Lavazza, KTM, Mercedes Benz, Hyundai, Porsche, Volkswagen, Mitsubishi and Bayer together with companies that include Headraft, Tamschick Media+Space, Recom Film, WDR, Omstudios, studioNICE creative and Congaz.
I have a multi-disciplinary background of film and media production from idea and story to final delivery since 2004. Combining project management with deep technology and creative producing knowledge as an expert-generalist, I also regularly work in the roles of On-Set VR / VFX Supervision, Compositing, Online-Editorial / Finish / QC, Encodings, VR Stitching, 3D CGI, Matchmoving, DIT Data Management, Editing and Previs.
A speciality case I developed is a workflow to use Resolve and Nuke for cinematic 40K+ multi-screen live-action footage installations. I used Python and Houdini to wrangle scientific (data) asset for visualisation. And I recently did the entire post-production of a 3min 8K Virtual Reality film in a "smart" or "lean" setup (on 2 workstations in my Covid19 homeoffice).
Currently at the top of my never-ending Learn, Research & Development list: Houdini, Unreal Engine, WebXR, "Neural Networks from Scratch in Python", "Media Pipeline DevOps from Bare-Metal into the Cloud" and Computer Graphics skills in general.
LinkedIn Profile: www.linkedin.com/in/martinbackhaus
---
Recent Freelance Work
Project Manager and Postproduction-Supervisor at TAMSCHICK MEDIA+SPACE, Berlin (2016 - 2020)

Immersive multi-screen media exhibitions, integrating video, audio, light, scenography and architecture
Client-facing cross-functional role of Senior Project Management and Technical Directing, including Compositing, Online Edit & Finish, VR Previs, Quality Assurance of several projects, among those:
VR 360° aerial/drone 8K film post: prep, shoot, edit, stitch, stabilise, retouch/comp, grading, encoding
Science Assets Research, Data Wrangling, Visualisation (Python, Houdini)

Producer, Developer, Editor, Compositor at headraft, Hamburg (2017 - 2020)

VR/AR/Web: Editing, Compositing, Producing, Development and Testing

VR Compositor and Consultant at WDR, Westdeutscher Rundfunk (2018)

Creative Producer at studioNICE creative, Berlin (2014-2019)

VFX/Post Producer, VR Supervisor at OMSTUDIOS, Berlin (2015 - 2017)

Automotive projects, events/fairs; image films; several VR films

VR/VFX Artist, Producer at Recom Film, Stuttgart (2015 - 2017)

Various Automotive projects for Porsche, Mercedes (VR Supervision, Matchmove, Comp)

Streaming and Recordings Postproduction Supervisor at FMX Conference, Stuttgart (2015 - 2019)
---
Certificates, Workshops & Masterclasses
January 2020
PH526x: Using Python for Research - a course of study offered by HarvardX, an online learning initiative of Harvard University
June 2014
High Value for your Budget - The Creative Use of Virtual Production
EFA Masterclass 2014 with Marc Weigert
Oct 2010 - Mar 2011
Animation Sans Frontières - The Animation Production Workshop
www.animationsansfrontieres.eu
---
Publications & Talks
| | |
| --- | --- |
| 2014 | Co-Author of the SIGGRAPH 2014 Talk "Dark Matter - A Tale of Virtual Production" |
---
University & Schools
Oct 2008 - Apr 2013
Baden-Württemberg Film Academy, Ludwigsburg
Institute of Animation, Visual Effects and Digital Postproduction
since 2008, 2 years: Film Production
since 2010, 2 years: Animation & VFX Producing
Graduation (Diploma): April 2013
www.filmakademie.de /www.animationsinstitut.de
Aug 1996 - Jun 2005
Grammar School / Secondary School: Hardtberg-Gymnasium Bonn
Degree: Abitur (German A-Levels / German Baccalauréat)
---
Specific Skills & Software Experience
Producing / Project Management

including Story Development, Project Breakdowns, Biddings, Scheduling, Budgeting, Financing and Monitoring/Controlling of several Fiction, Documentary, Commercial, Animation, VFX, Post-Production, Virtual-Production and Virtual-Reality projects since 2004

Film Shoots

VR/360° & VFX Set-Supervision for several commercials
DIT Data Management
Production Sound Mixer / Recordist for many short films and documentaries

Post Production

Postproduction-Supervision, including VR 360°, Stereoscopic 3D,
Virtual Production; Arri Alexa, Blackmagic, RED, Sony Cameras from Preproduction to Delivery since 2004
Multi screen / projection and very high resolution media installations (one installation with 56x HD screens and 107.520 x 1.080 px resolution)
(Online-) Editing, Conforming and Finishing with DaVinci Resolve, Assimilate Scratch, DVS Clipster, Nuke Studio, Premiere Pro, Avid (Symphony), Final Cut Pro
DCP Mastering with DVS Clipster, easyDCP+ and OpenDCP
360° VR Stitching and Stabilisation using Nuke Cara VR and Mistika VR
TV Broadcast, Bluray, DVD, H.264 Mastering / Encodings, including FFmpeg, x264
Data & Storage Management
Sound Editing/Mixing Basics with ProTools (Stereo Sound Mixes for several projects)

Visual Effects & Animation

VFX and VR/360° On-Set Supervision for several projects (commercials and short films)
Shotgun, ftrack & TACTIC Asset / Shot / Project-management
Advanced Spreadsheet Calculations (Excel, LibreOffice, Google Sheets)
Compositing with Nuke (including Stereoscopic CARA VR) and After Effects
Timeline/Shot Management & Review with Nuke Studio, Hiero, RV, Pdplayer
Matchmoving (Intermediate) with Syntheyes
SideFX Houdini and Redshift General 3D Knowledge
3D with Modo: Spatial 3D Previsualisation, Projection Mapping
Renderfarms: Thinkbox Deadline, Royalrender

Software Development & IT Operations

Intermediate Python 2 & 3: Batch Encode Scripts, AWS Thinkbox Deadline Scripts, Nuke Scripting
Version Control with Git
Elementary Studio SysAdmin knowledge (Windows, macOS, Linux)
Core Knowledge about DevOps IT automation, implementing a setup with Git, Vagrant and Ansible (on CentOS 7) to deploy Windows 10 DCC workstations
Webdesign, Site-Building (Hugo, W3.CSS, HTML5, CSS3, PHP, MySQL, Drupal, Wordpress)
Linux User since 2007

Misc

Languages: German (native), English (fluent), French (Basics)